Hey guys got two more done.
Both are buckshot pattern Damascus from Alabama damascus.
First is a drop point.
8" overall with a 3.5 " blade. Handle is cocobolo with a bone bolster.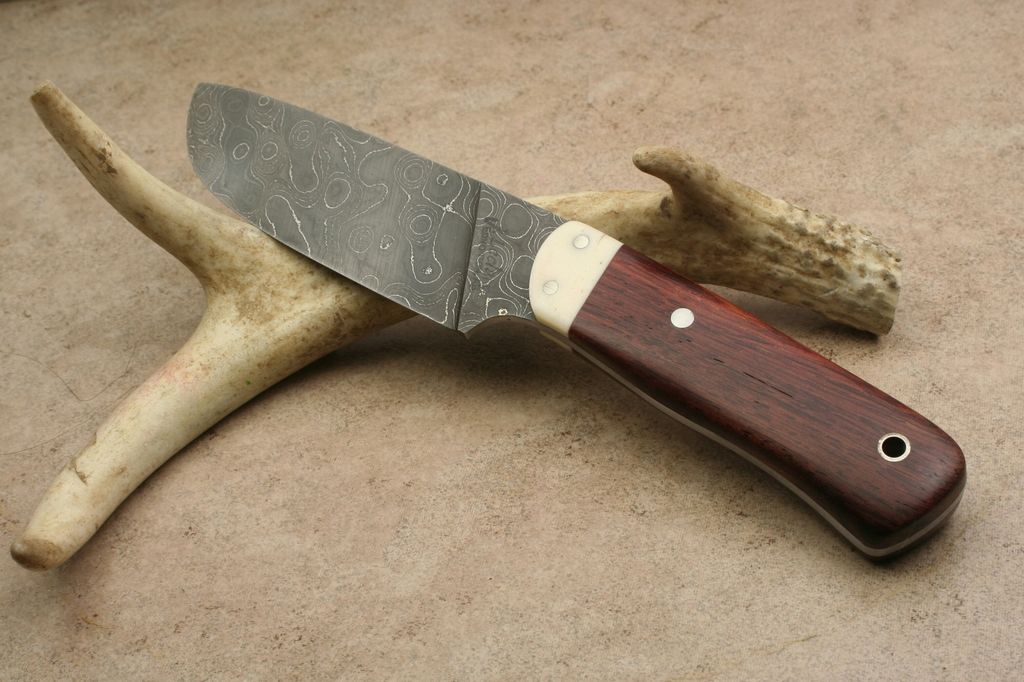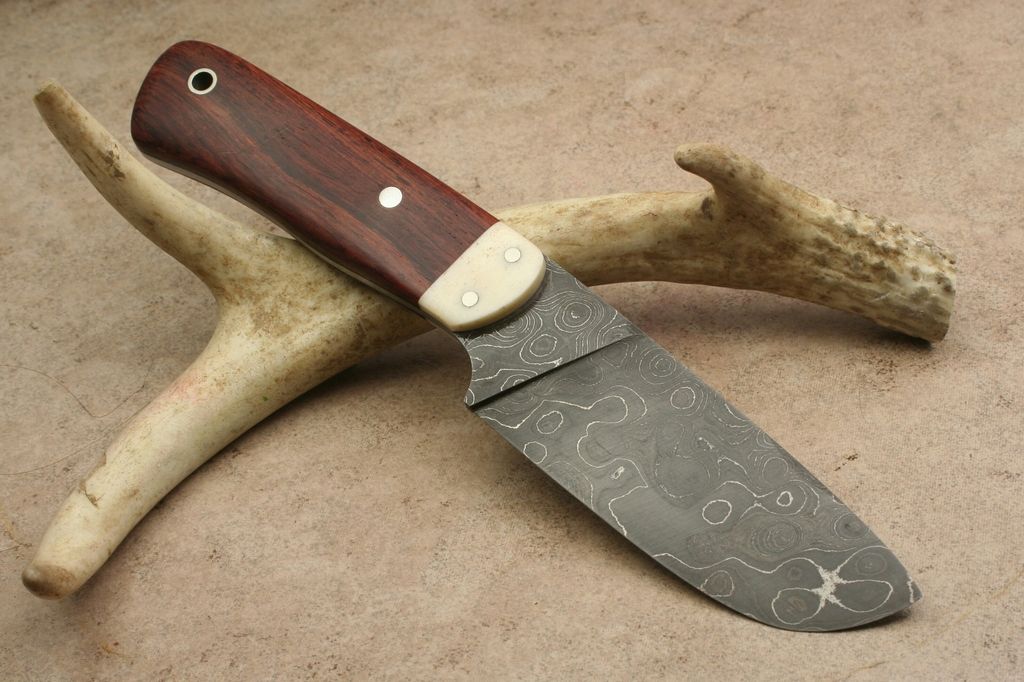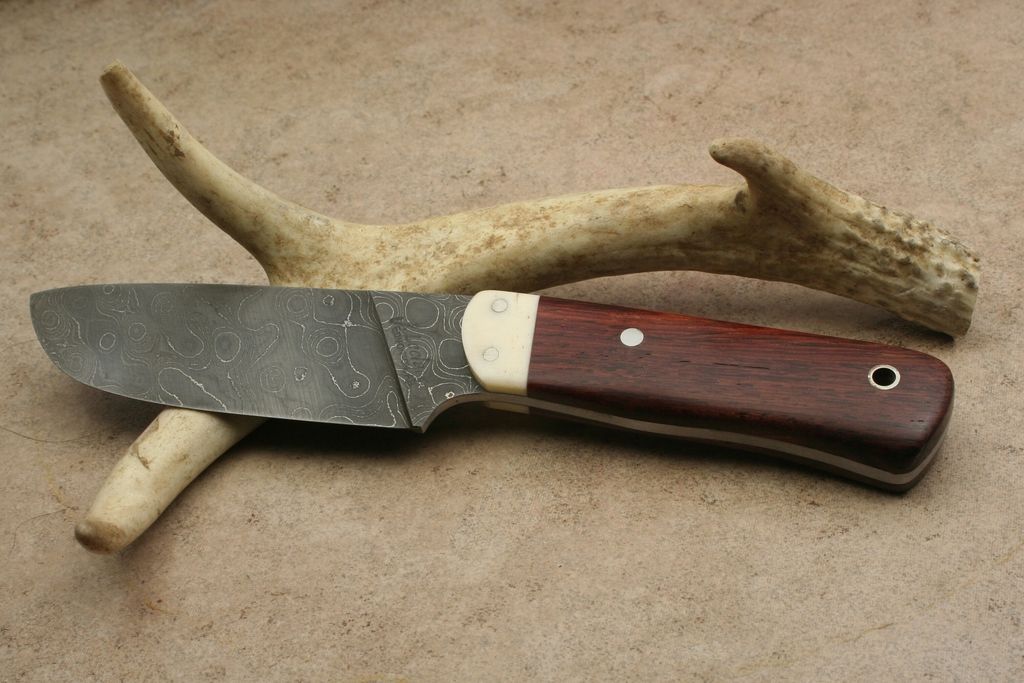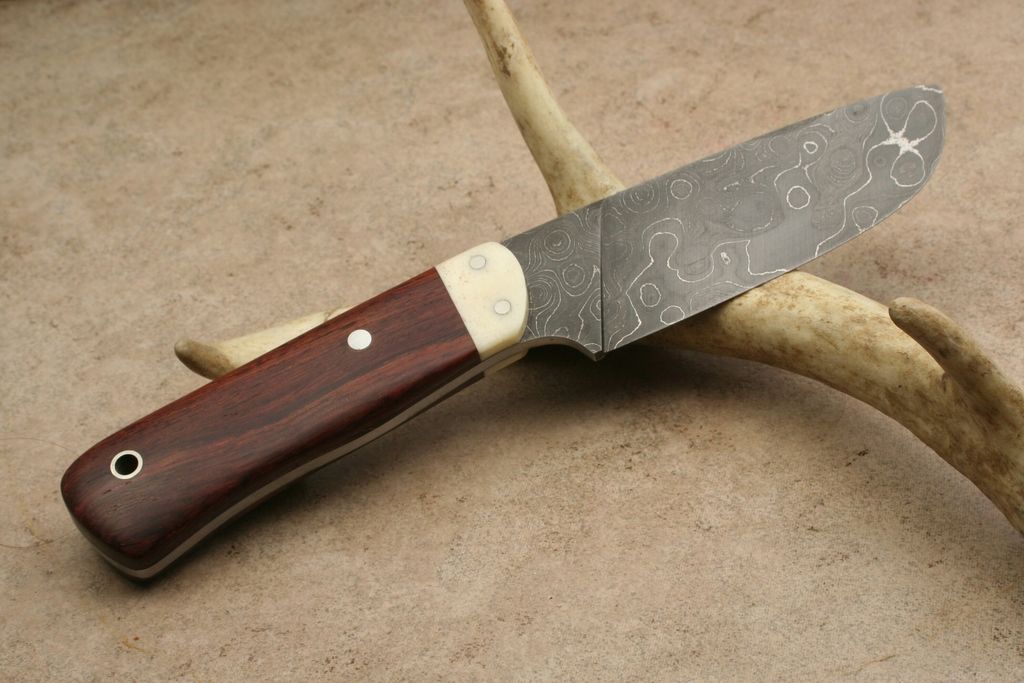 Second is a large hunter.
9.5" total length with a 5 " blade
Handle is camel bone
Hit this one with the scotch brite belt after the etch to see what it would look like. I kinda like it.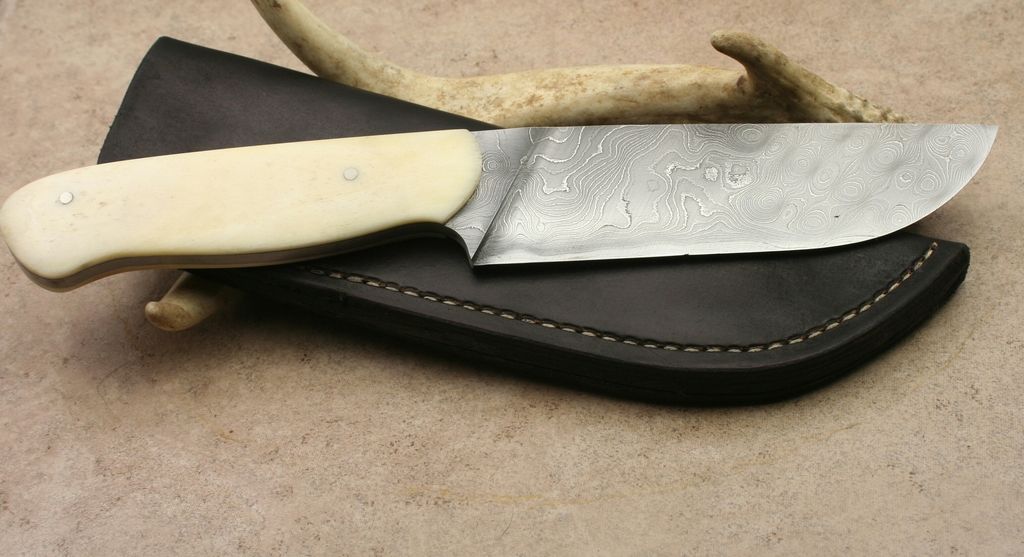 Thanks for looking
StaySharp