The guy who taught me to forge and make knives is a bowie knife fanatic, and it has rubbed off on me just a little bit, I have a deep appreciation for the early, historic bowies. I've always admired the work of George Woodhead, who made bowies in the 1900's out of Sheffield, so I decided to attempt on based loosely on his work.
The frame handles were quite challenging, considering my usual seax handle philosophy of 'stick a piece of wood on it and call it finished'.... I estimate it took me 40 hours to make both handles.
Blades are 4 bar composites (1084 and 15n20 with w1 edges), copious amounts of brass for the fittings, and paper micarta and Jobillo wood for the handles.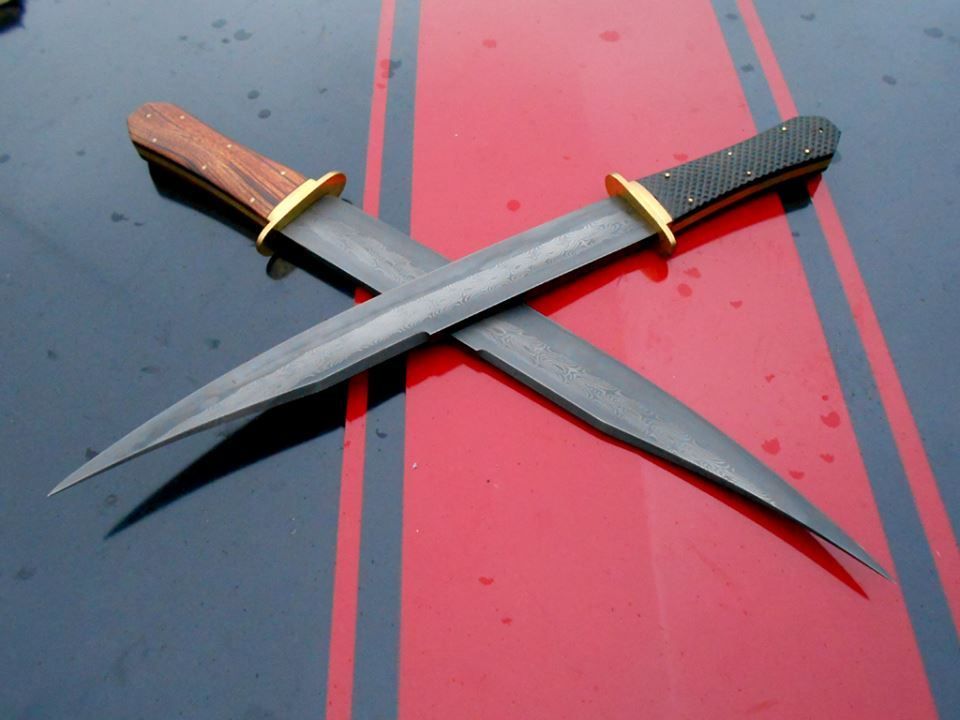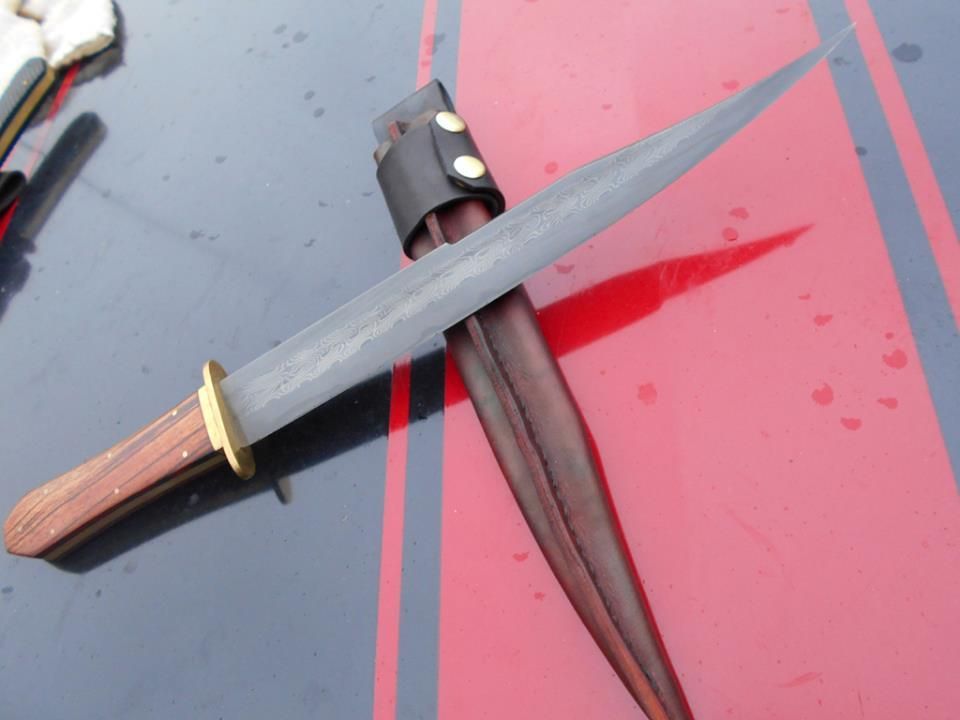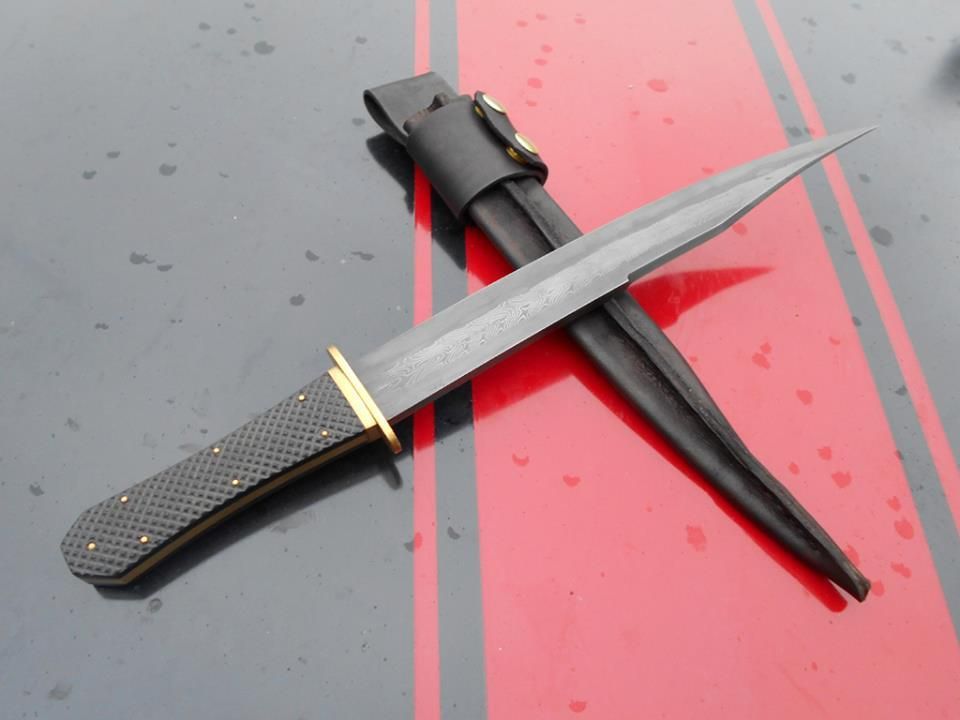 Lengths are 16 1/2" and 17 1/2"...