Many years ago, Steve Lindsay hooked me up with S R Johnson working on a knife for David Darom.
That has led to a series of colabs between SRJ and I including our most recent and spectacular for Carl Lopez.
Below is a series of pics showing some of the design work and execution of the installation of the gold and diamonds.
for more info please go to:
http://knifetreasures.com/viewKnife....elected_menu=1
The finished knife:
The original layout, with the main line of flow through the center: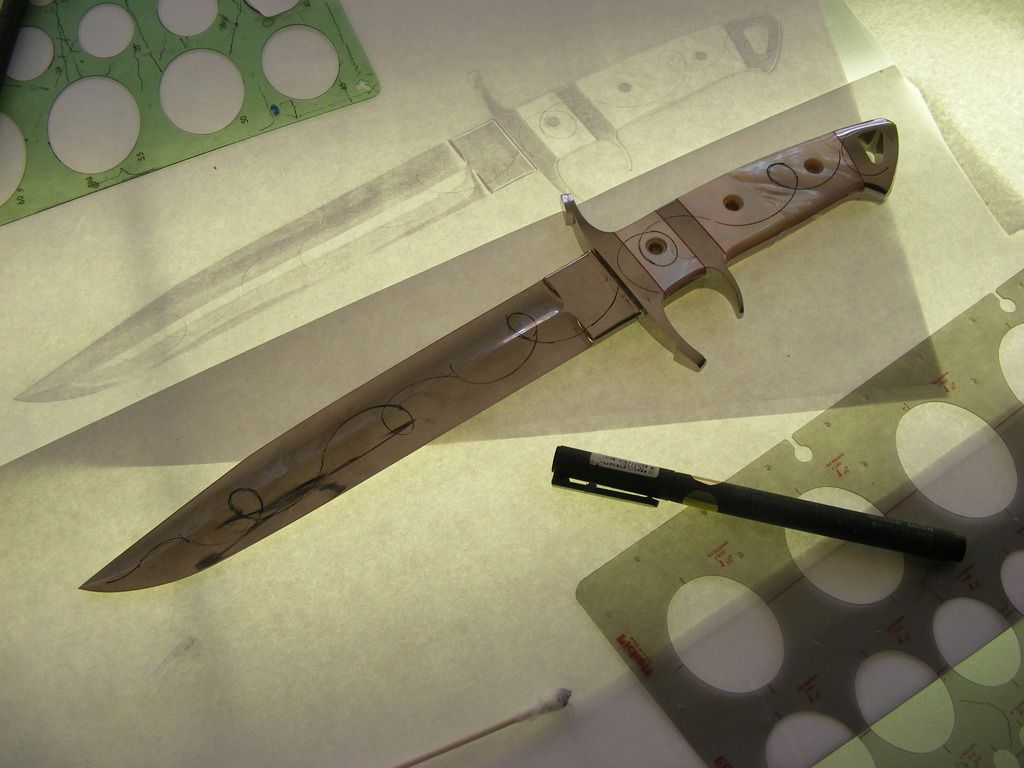 More detail added: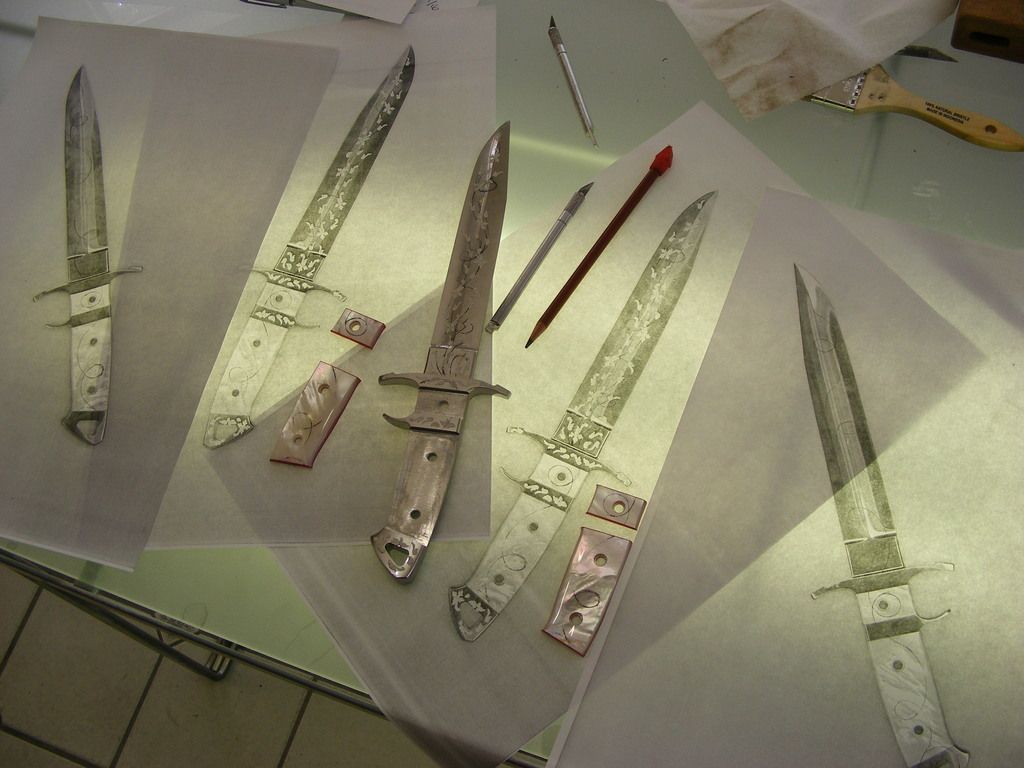 Cutting the Layout on the soft blade: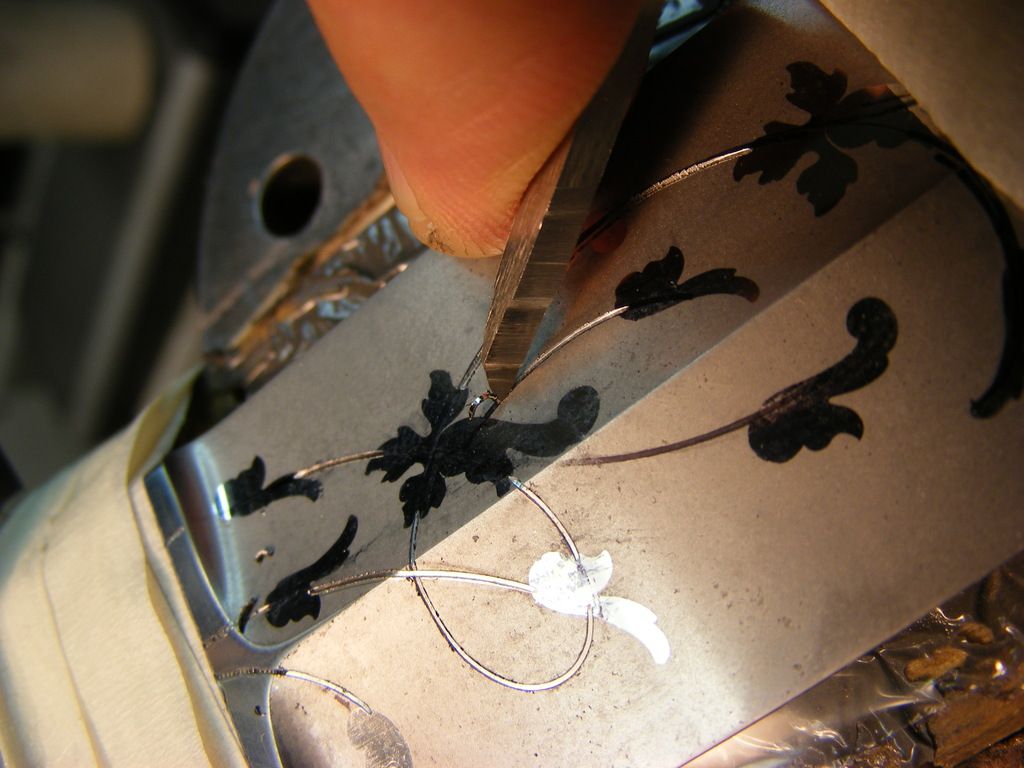 First side cavities complete: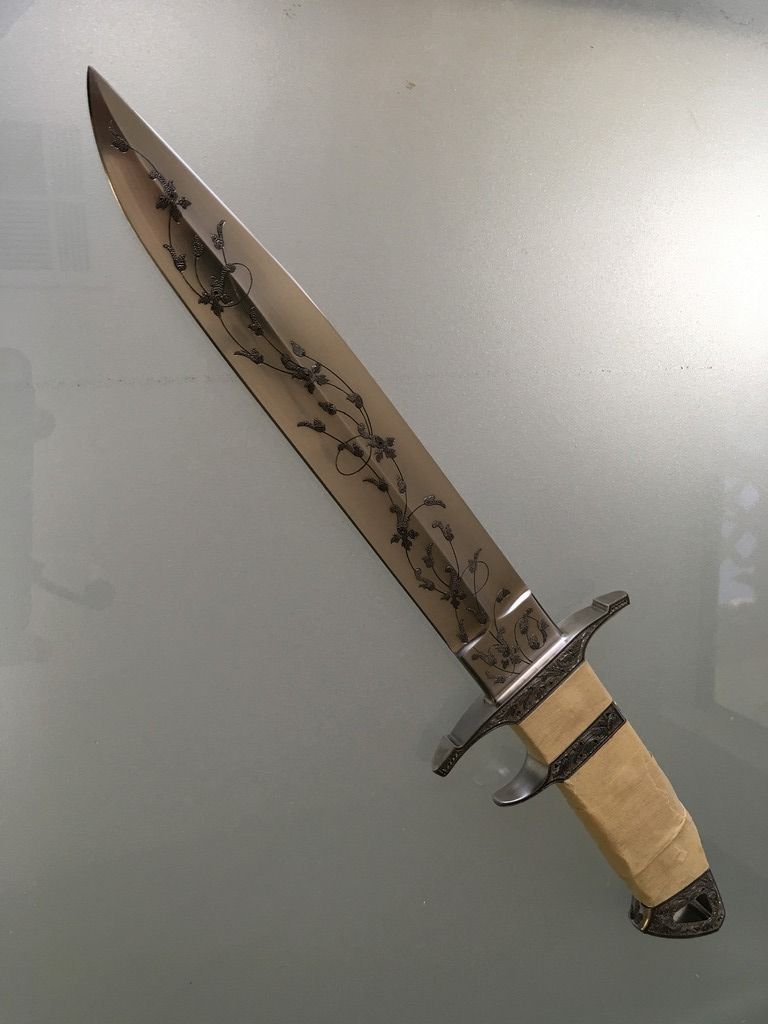 Second side cavities complete: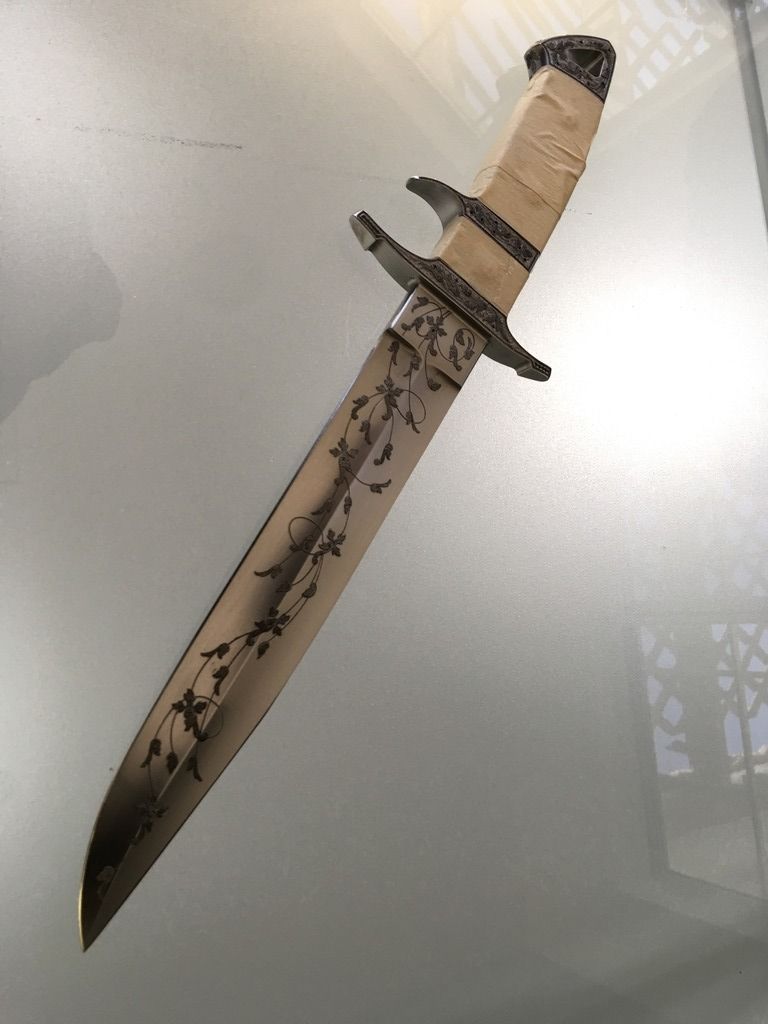 The piece is sent to heat treat and returns. The next step is the pearl.
Filing the pearl flush: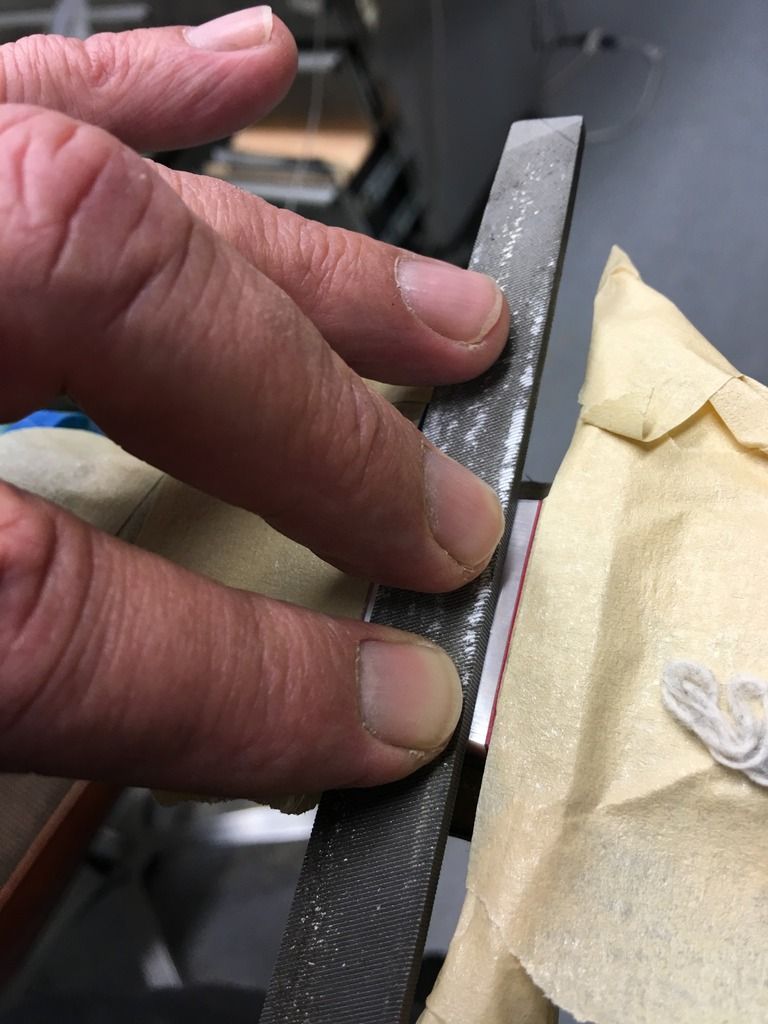 Sanding the pearl: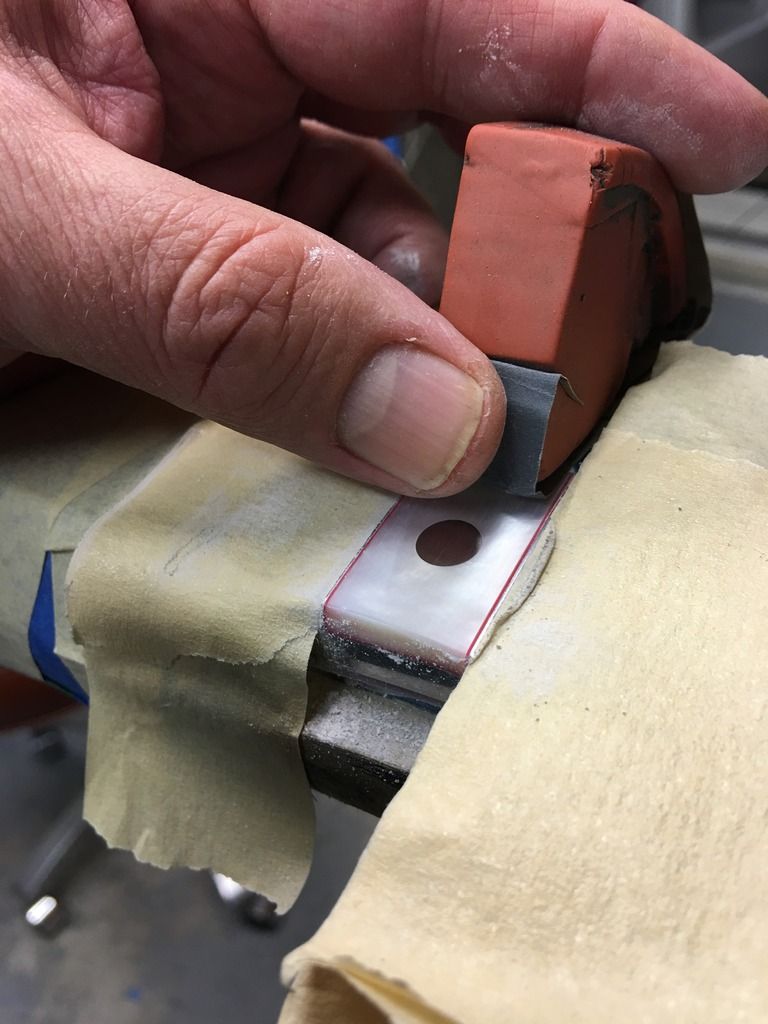 The pearl is ready: